CAS-Nummer
CAS 6138-23-4
(α,β-D-Trehalose-Dihydrat)
Einecs-Nummer
–
INCI-Bezeichnung
Trehalose
International nonpropietary name (INN)
–
Artikelnummer
556272
Trehalose is a Whitish powdery stable disaccharide, composed of two glucose molecules. The disaccharide is non reducing.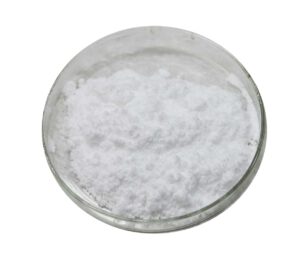 Trehalose exists naturally in plants, animals and microorganisms, and has long been consumed by /
humans as a component of mushrooms, baker's and brewer's yeasts, seaweeds and such invertebrates as lobsters Trehalose is believed to play a key role in the preservation of biomembranes and in the revival of certain biological functions following desiccation or freezing.
Trehalose is produced in an enzymatically controlled process.
Trehalose is a humectant due to its weak hygroscopic properties. Therefore it protects the skin from dehydration. Additionally, it is a suitable stabilizer and viscosity regulator.
The recommended dosage for skin care products is 1-3%.