| | |
| --- | --- |
| CAS-Nummer | 9067-32-7 |
| Einecs-Nummer | 232-678-0 |
| INCI-Bezeichnung | Sodium Hyaluronate |
| International nonpropietary name (INN) | – |
| Artikelnummer | 556070 |
Satcotek distributes hyaluronic acid as a white to creamy and almost odorless powder.
Hyaluronic acid is produced by fermentation with suitable special bacterial strains.
After careful filtering, the hyaluronic acid is precipitated in the form of its sodium salt and dried.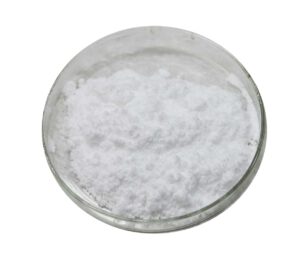 Depending on the preparation, the molecular weight is between 5 and 2,200 kDa.
We offer the following specifications:
·         Average molecular weight: 1,000-1,600 kDa
·         High molecular weight: 1,800-2,200 kDa
·         Low molecular weight: less than 1,000 kDa
·         Oligomeres: less than 10 kDa. 
Hyaluronic acid is a "natural" product and occurs in the human body, for example in the synovial fluid.
Hyaluronic acid is used as a skin-conditioning agent in cosmetic products. Especially in "anti-aging" products,
hyaluronic acid has an accelerated repair effect in the skin tissue due to its highly water-binding properties.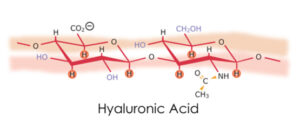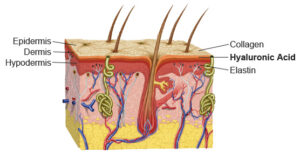 Due to the water-binding and thus swelling properties, the material can also be used as a viscosity regulator in cosmetic products.
Thus 1 gram of hyaluronic acid can bind up to 6 liters of water.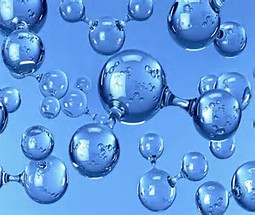 Hyaluronic acid is used up to 2% maximum in cosmetic products.
Recommended concentrations are 0.01 to 0.1% hyaluronic acid for creams and "anti-aging" products.